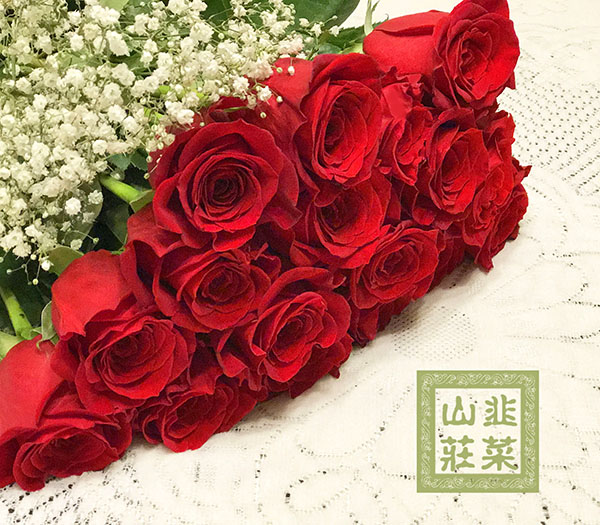 "Roses, roses are charming, the rose is beautiful, the rose I love"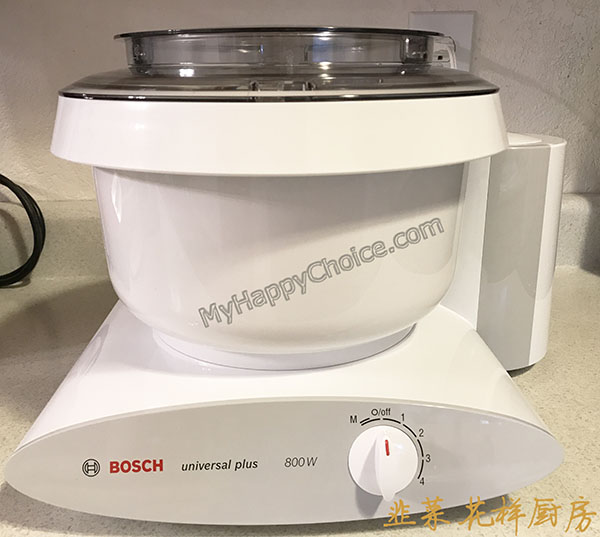 Recently I received this beautiful machine as a birthday gift.  I have to say this is one of the most extraordinary gifts I've ever received. As a busy mom, this is a very helpful kitchen tool. In addition to being a mother and a businesswoman, I also need time to read, exercise and nurture my hobbies every day. With this powerful kitchen tool, I do not need to waste any energy kneading dough anymore.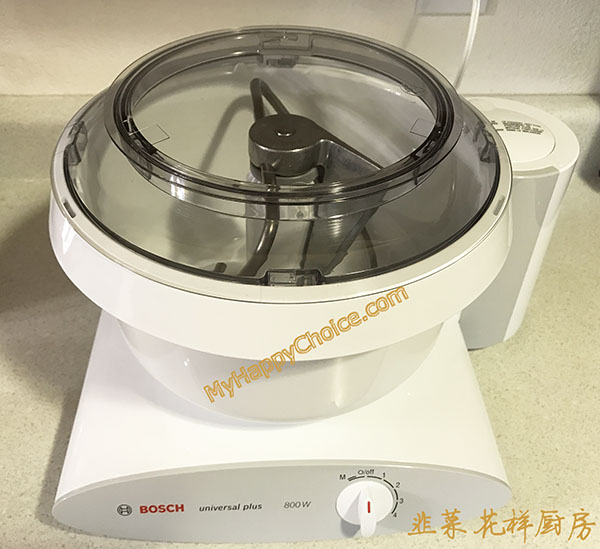 I have used a couple of other Kitchen Aid mixers before, unfortunately, they could not handle harder dough for Chinese buns very well. Their motors were weaker and would stop working at times. My husband has done extensive research on many of the brands that make mixers, Bosch came out on top as one of the best rated German designed mixers.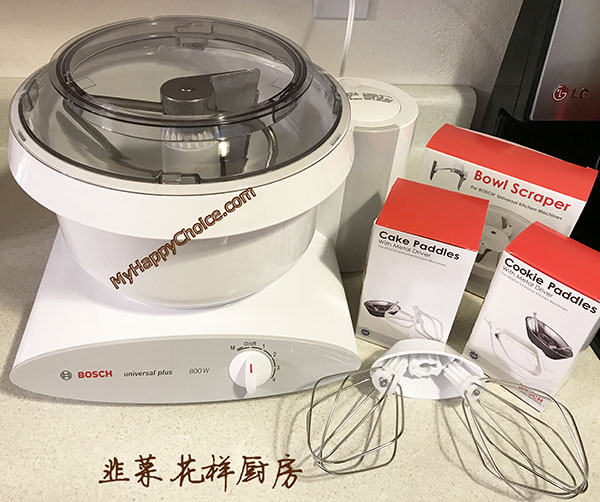 With this powerful machine in hand, you can tackle anything that has to do with dough, including Chinese Pork Buns.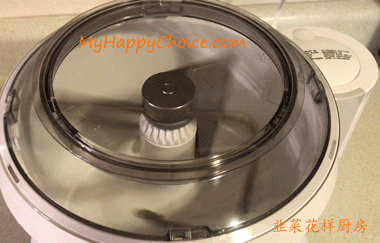 As a novice with any machinery, my son helped me set it up and got it running at full speed.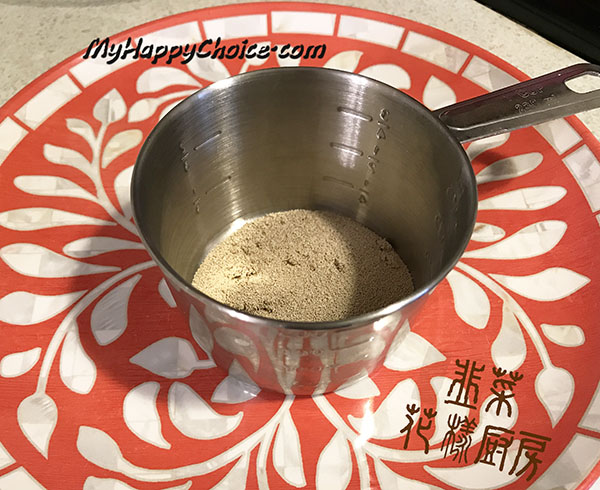 Let's begin.
2 1/2 (2.5)teaspoons active yeast.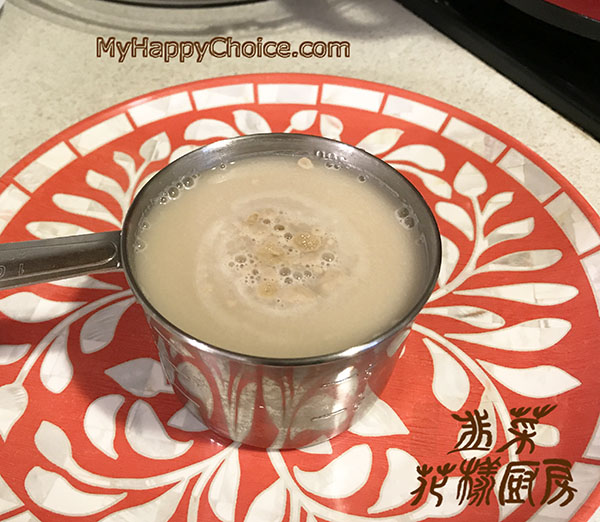 Add one cup of warm water to help speed up the process. Mix well and set aside.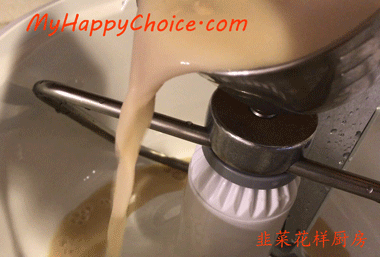 Pour the yeast mixture into the bowl of a mixer.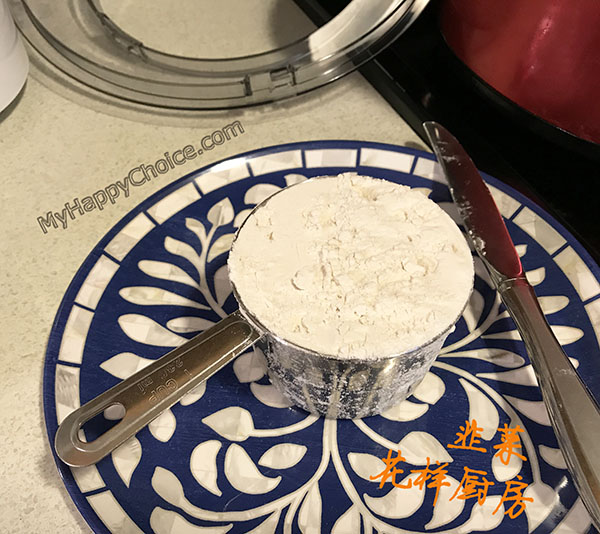 Use a knife to help the taper of flour. Make sure each cup has the same amount of flour.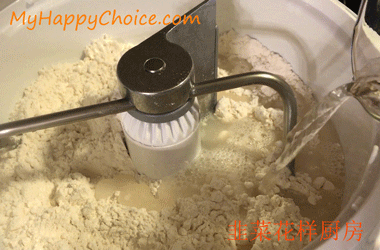 This recipe needs 10 cups for all purpose of flour and 5 cups of water in total. Please remember you have already added 1 cup of yeast mix earlier. Now you only need 4 cups of cold water here.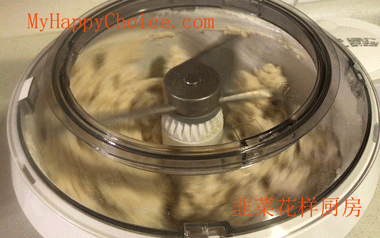 Set up the timer for  15 minutes. Now you can relax, have a cup of coffee or read a book.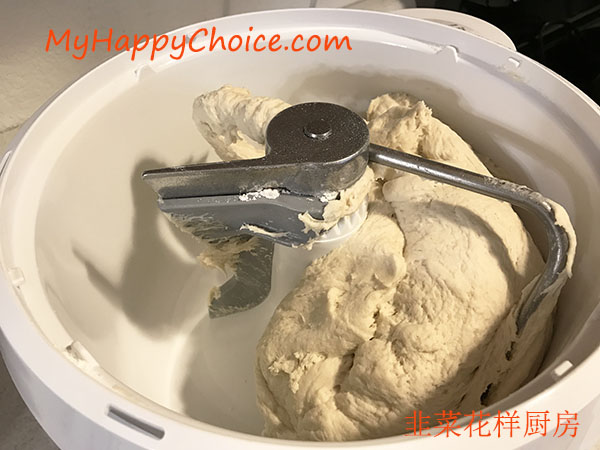 After 15 minutes, the dough should be 10 times smoother as opposed to hand knead. If you aren't satisfied, you can add an additional 15 minutes to the process. Do not worry, the machine can handle it with ease.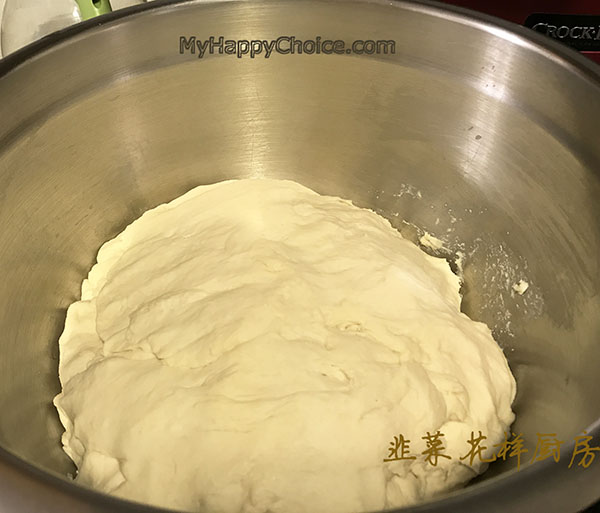 Place dough in a larger bowl to rest.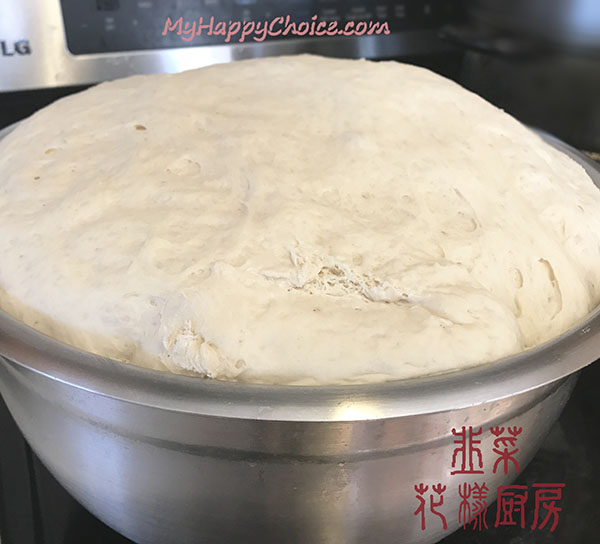 At room temperature(68° F) rest for 2 hours. If the dough is too sour, add a little baking soda.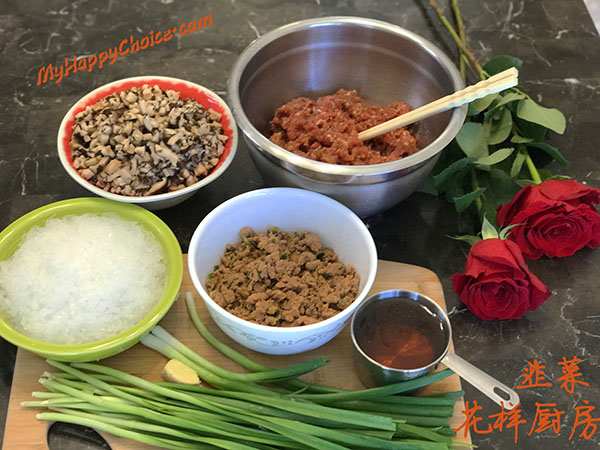 While the dough resting, prepare the filling for buns.
You need:
2 Lbs ground pork,
1/2 pound dry mushrooms,
1 cup of pork bone stock ( or chick stock),
2 bunch of vermicelli ( optional),
3 green onions,
1/3 of ginger, a handful of chives,
2 1/2 teaspoons salt, 1 tablespoon oyster sauce,
1/4 cup of corn oil (or 4 tablespoons),
few drop of sesame oil.
Directions: mix 1 cup of soy sauce with ground pork and set inside the fridge overnight. Soak the dry mushrooms overnight too. Next day, wash the mushrooms and cut into small pieces and set aside. Cut green onions and chives into small pieces. Place dry vermicelli noodles in hot water for a few minutes. When the vermicelli becomes soft, place onto a cutting board and cut into small pieces. You can also pan-fry 1/3 of ground pork with a little bit of green onion and ginger for extra flavor. Pour 1 cup of stock into ground pork and mix well. Now you can add rest of all the ingredients.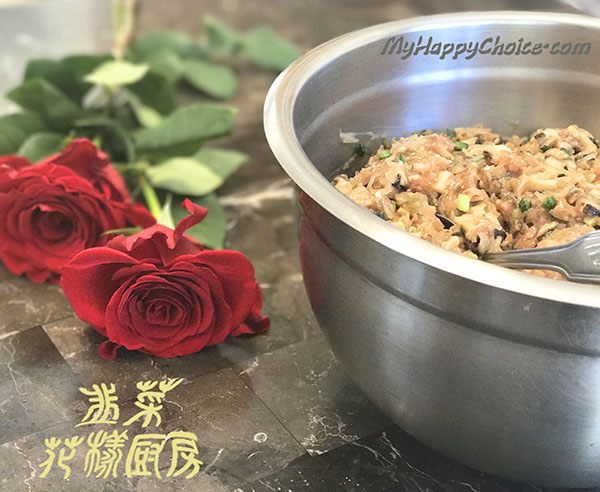 Mix thoroughly, add salt to taste.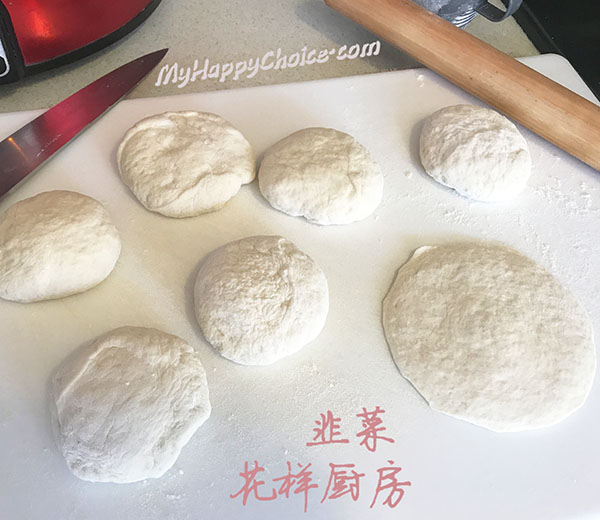 Divide the dough into 4 or 5 pieces. Each piece of dough should be evenly cut into 50-70g pieces.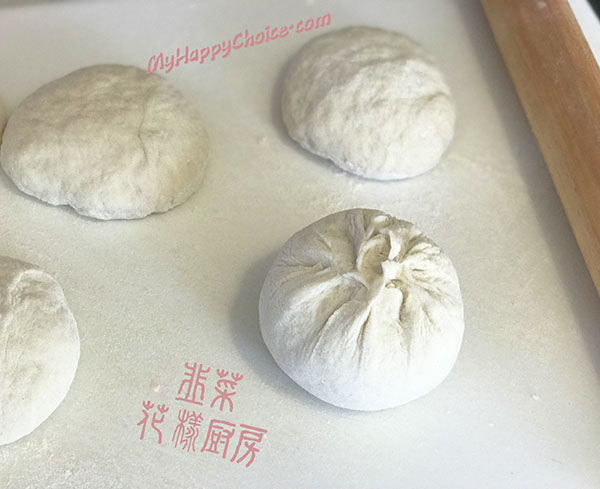 Add 1 spoon of filling into the wrap and pinch the wrap together.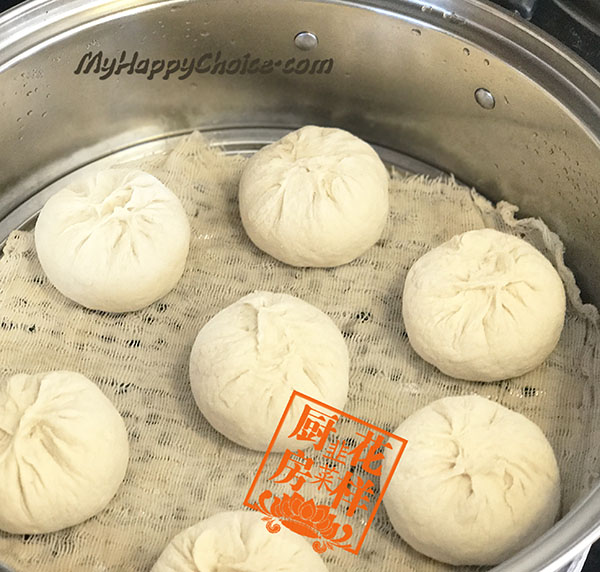 Add cold water to the steam pot and place the buns on the steam cage to rest for 30-40 minutes. When time is up, turn the stove on. Use high setting on the stove. When water begins to boil, set up the timer for 20 minutes. When time is up, turn off the stove and move the pot aside waiting for 5 minutes and then open the pot.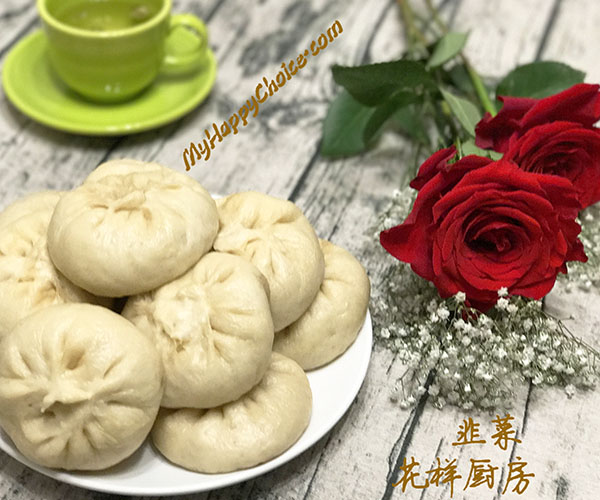 Now the Chinese Buns are ready to enjoy.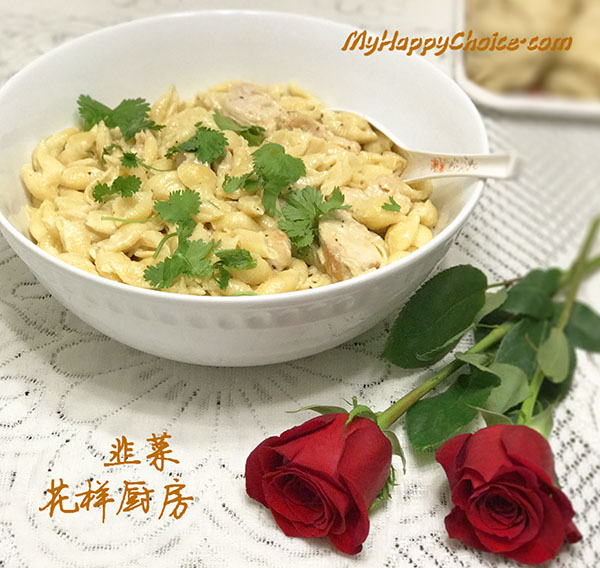 This is grilled chicken pasta. My older son's dish for my birthday gathering.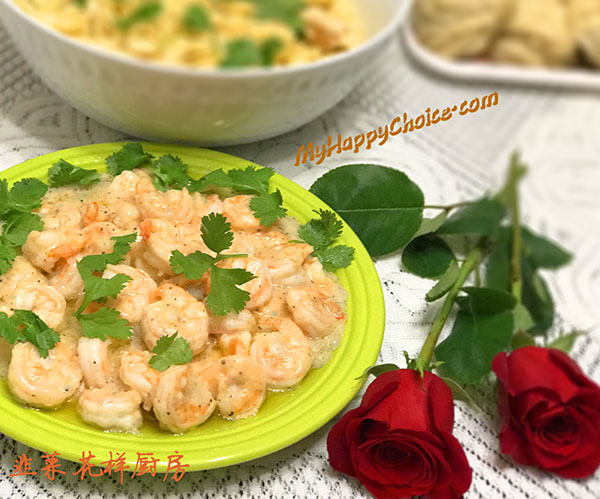 Butter lemon shrimp. The dish from my younger son's creation.
Thank you for visiting our website. We will be posting new blog and recipe each week.